In the summer of 1917, Ernest Hemingway was an 18-year-old high school graduate unsure of his future. The American entry in the Great War stirred thoughts of joining the army. While many of his friends in Oak Park, Ill., were heading to college, Hemingway couldn't make up his mind, and eventually chose to begin a career in writing and journalism. An uncle helped get him a job at one of the great newspapers in its day, The Kansas City Star. In six and a half months, Hemingway experienced a compressed, customized and streetwise alternative to a college education, which opened his eyes to urban violence, the power of literature, the hard work of writing, and a constantly swirling stage of human comedy and drama. The Kansas City experience led Hemingway into the Red Cross ambulance service in Italy, where, two weeks before his 19th birthday, he was dangerously wounded at the front. Hemingway at Eighteen takes a measure of those peak experiences of a young man bound for greatness and a writer at the very beginning of his journey. [October 2017, from Chicago Review Press: Order it wherever fine books are sold.]
Hemingway at Eighteen: Events and Book Tour
Fall 2017
Oct. 3 (6 p.m.): Kansas City Public Library, Plaza Branch
Oct. 4 (6 p.m.): Watermark Books, Wichita
Oct. 6-8: Michigan Hemingway Society, keynote talk, Petoskey, MI (http://michiganhemingwaysociety.org/index.html)
Oct. 7 (2 p.m.): McLean and Eakins bookstore, Petoskey, MI.
Oct. 8 (2-4 p.m.): Horizon Books, Traverse City, MI
Oct. 9: Dinner event at Raduno, Traverse City, MI
Oct. 10 (7 p.m.): Volumes Bookcafe, Chicago
Oct. 11 (6 p.m.): Oak Park Public Library, Oak Park, IL
Oct. 14: Iowa City Book Festival, Iowa City, IA.
Oct. 19 (7 p.m.): The Raven, Lawrence, Kan.
Oct. 23 (7 p.m.): Cocktail reception and talk, Ca Va, Kansas City.
Oct. 29 (2 p.m.): Newtonville Books, Newton Center, MA
Oct. 30 (6 p.m.): JFK Library Hemingway Forum (with James McGrath Morris), Boston
Nov. 3 (7 p.m.): A Cappella Books, Atlanta
Nov. 3-5: Hemingway panel, SAMLA conference, Atlanta
Nov. 7 (7 p.m.): Booksmart Tulsa, Tulsa, OK
Nov. 14 (7 p.m.): Mid-Continent Colbern Library, Lee's Summit, MO
Nov. 17: Plaza Rotary Club breakfast, Kansas City
Dec. 6 (7 p.m.): Mid-Continent Woodneath Library, Kansas City
Dec. 13 (7 p.m.): The Ship, Kansas City
Dec. 17 (6-9 p.m.): Papa Sociale Cuban Pop-Up, book-signing and my Cuban photos, La Bodega, Leawood, Kan.
2018
Jan. 9 (10 a.m. - ): The Hemingway Home Bookstore, Key West.
Jan. 18 (6 p.m.): Jackson County Historical Society Annual Dinner and Awards (!)
Jan. 25 (5:30 p.m. reception, 6:30 program): National World War I Museum, Kansas City. With James McGrath Morris, author of The Ambulance Drivers.
Feb. 22, 2018: Kansas Authors Dinner, Wichita.
March 21, 2018: Hemingway at Eighteen wins the George Ehrlich publication award from Historic Kansas City during its annual preservation awards program.
June 23, 2018: Outlaw Cigar reception (11 a.m. - 4 p.m.), Overland Park
June 24, 2018: Mixed Media Mixer, with Howard Iceberg, at The Writers Place (6-8 p.m.), Kansas City
June 26, 2018: Hemingway and Cocktails (6-8 p.m.), at Monarch, Kansas City
Watch for news from Paris (July) and about fall events in the works.
Aug. 11, 2018: Booksigning and talk, with art show by Carol Zastoupil, at Terra Vox Vineyards in Platte County, MO.
Sept. 8, 2018: Hemingway-Pfeiffer Museum, Piggott, Ark. Keynote dinner talk.
2019
Jan. 16: 4 p.m., Key West, Fla., Public Library.
April 1: Young Matrons, luncheon talk
May 11: Myers Hotel Bar (Tonganoxie Public Library Nerd Nite), Tonganoxie, KS
July 20: Hemingway birthday weekend event, Afterword Tavern & Shelves (2:30 - 5 p.m.)
What People are Saying about Hemingway at Eighteen
"Do we need another Hemingway biography? Absolutely, if it's as intelligent, insightful, and big hearted as Hemingway at Eighteen. This is a Hemingway few of us know—dazzlingly talented but still young, pulsing with ambition, and searching for his place in the literary world. Steve Paul has given us the origins of a legend."
—CANDICE MILLARD, author of The River of Doubt: Theodore Roosevelt's Darkest Journey
"A remarkably fine, absolutely illuminating book."
—SCOTT DONALDSON, author of Hemingway vs. Fitzgerald: The Rise and Fall of a Literary Friendship
"In Hemingway at Eighteen, Steve Paul has given us an engaging and insightful
work that shines a light on that crucial year in Hemingway's life, when he first tasted
the world raw and the foundation of the famous prose style was laid at the Kansas City
Star."
—DANIEL WOODRELL, author of The Maid's Version and Winter's Bone
"A delightful book, about a boy becoming a man, and a newspaper hack becoming one
of our finest writers. Steve Paul's biography will surprise even those who thought there
was nothing new to know about Ernest Hemingway."
—RICK ATKINSON, author of An Army at Dawn
"Steve Paul, a master hand at the venerable newspaper where the young cub
Ernest Hemingway got his start, here gives us a lively and fascinating account
of a formative year in the life of a great writer."
—RICHARD RHODES, author of the Pulitzer Prize–winning The Making of the Atomic Bomb
"Beginnings are important in literature and life. Steve Paul, one of the Kansas City Star's
own, has given us a thoughtful and lively account of a seminal year for Ernest
Hemingway."
—SEÁN HEMINGWAY, editor of The Short Stories of Ernest Hemingway: The Hemingway Library Edition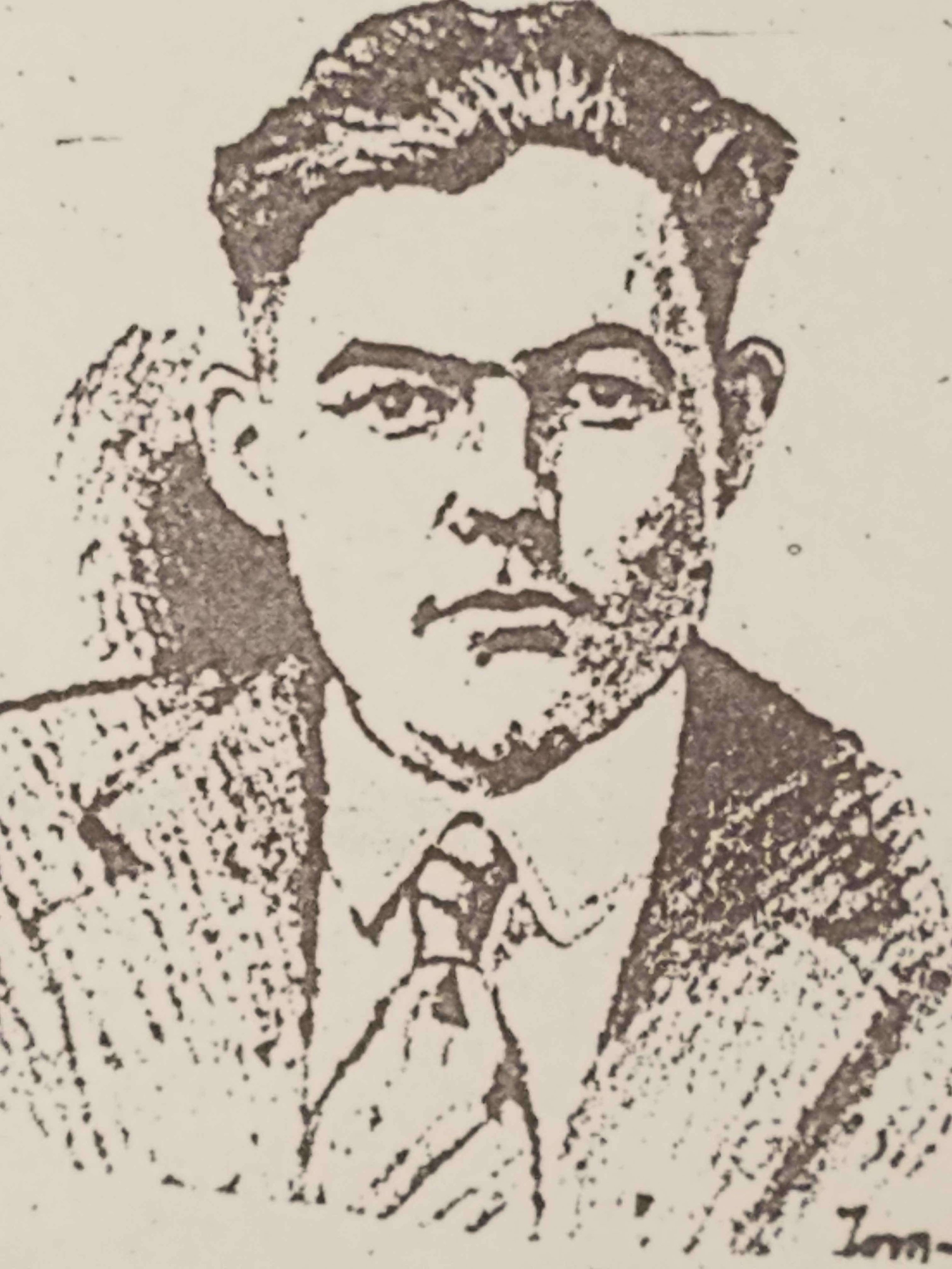 A Kansas City Star portrait of Hemingway, published in May 1918, as he was on his way to the ambulance service in Italy.
Press/Reviews
One of the lesser-known spurs of the Hemingway trail extends into Wyoming and Montana, which is why the Hemingway Society's next international conference will take place in both states (in July 2020). On a recent trip to parts of that territory, I got to sit down with a local journalist and Hemingway fan. Our conversation began with "Hemingway at Eighteen" and took off in an unexpected direction, as you'll see from this online post by Caitlin Addlesperger: https://thesheridanpress.com/109311/art-in-a-vacuum/
More nice words for the book in the Fall 2018 issue of The Hemingway Review: "Hemingway at Eighteen fills in our knowledge of Ernest Hemingway's abrupt transition from high school graduate to reporter and wounded Red Cross volunteer, his eighteenth year that truly 'launched an American legend.'" Thanks to the reviewer, Ellen Andrews Knodt. Hemingway Society members and academics or others with access to the Muse database can read the whole review here: https://muse.jhu.edu/article/709924 Or, better yet, subscribe to The Hemingway Review by joining the Hemingway Society: hemingwaysociety.org.
Here's a report from the American University in Paris, which was the site of the recent International Hemingway Conference. It was nice to land a mention: https://www.aup.edu/news-events/news/2018-07-31/aup-hosts-18th-international-hemingway-conference
The Hemingway at Eighteen worldwide tour rolls into Piggott, Ark., in early September. That's the home of the Hemingway-Pfeiffer Museum. Here's a local story on the event: http://www.kasu.org/post/hpmec-reading-retreat-feature-world-war-i-focus
A radio interview in Lawrence, Kan., with retired teacher and local history host Clenece Hills went overtime. Small-town radio where you can tack an extra 20 minutes onto an hour-long show. Here's the podcast: http://www.klwn.com/default.asp?pid=3659840
There's still life in the market, as the Manhattan (KS) Mercury reviews the book. Thank you: http://themercury.com/features/books_and_writing/kansas-city-star-reporter-investigates-hemingway-s-early-life/article_97c5c04e-46a5-5e02-8500-7f2ed28c105a.html
"...a fine job of describing the bustling life of the newspaper": Grateful for this admiring review in the Washington Times, published Feb. 27, 2018: https://www.washingtontimes.com/news/2018/feb/27/book-review-hemingway-at-eighteen-by-steve-paul/
My discussion with James McGrath Morris and Lora Vogt at the National World War I Museum is online, a C-Span video: https://www.c-span.org/video/?439892-1/ernest-hemingway-john-dos-passos-world-war
Pretty nice review from Harper Barnes in the St. Louis Post-Dispatch (StLToday.com): http://www.stltoday.com/entertainment/books-and-literature/reviews/hemingway-s-exciting-days-as-a-k-c-cub-reporter/article_803a8b0c-e65c-51e5-b375-8bbf52d7fc84.html
KCUR's Steve Kraske interviewed me on the Up-to-Date morning show. Here's a link to the broadcast. My segment appears about halfway through the hour: http://kcur.org/post/walk-through-shostakovichs-fifth-symphony-and-hemingways-year-kansas-city#stream/0
I was interviewed for a podcast while traveling through Michigan, and it does sound a bit like I'm talking on the phone in the woods. Settle in here: https://soundcloud.com/user-223689921/steve-paul-author-of-hemingway-at-eighteen-the-pivotal-year-that-launched-an-american-legend
Grateful for this review in the Chicago Review of Books: https://chireviewofbooks.com/2017/10/10/hemingway-at-eighteen-steve-paul-review/
I wrote an article for the KC Star about a research discovery involving Hemingway and a grand jury in Kansas City, never before reported: "How I (finally!) found proof of Ernest Hemingway's KC grand jury appearance" https://t.co/uzbq1mqy7j
Just published in Petoskey: https://www.petoskeynews.com/news/community/new-book-examines-pivotal-period-in-hemingway-s-life/article_a485ddc7-1a42-5880-917a-b85bc4d5e67c.html
Library Journal weighs in with very nice words about the book: "Written in clear, graceful prose, Paul's book reads like a novel. It should please Hemingway enthusiasts of all stripes, from general readers to ­scholars."
A Michigan tourism site promotes my appearance (Oct. 6-8) at the Michigan Hemingway Society annual conference in Petoskey and Bay View: http://promotemichigan.com/author-retired-kansas-city-star-editor-steve-paul-headlines-michigan-hemingway-society-conference
A thoughtful piece appeared this month in KC Studio magazine. Reviewer Andrew Johnson declared that "Paul proves that one year alone is worth volumes": http://kcstudio.org/year-life-american-literary-genius-hemingway/
Another advance review, this one from Booklist (scheduled to publish Sept. 1): "Paul provides generous insight into the paper and the city, and his expert interest in Hemingway parallels his fond appreciation for the newsroom's 'clack of typing mills and the smoke of countless cigars.'"
Happy 118th Birthday: My piece tied to this anniversary hit the Daily Beast on July 21: http://www.thedailybeast.com/the-year-that-ernest-hemingway-got-his-act-together
First review, from Kirkus (full review online 7-18): "A clear, concise, sympathetic account of a gifted young man discovering who he is—and what he can do." Here's a link to the full review: https://www.kirkusreviews.com/book-reviews/steve-paul/hemingway-at-eighteen/
Chicago Tribune travel piece about Hemingway in northern Michigan mentions the Michigan Hemingway Society event in October: http://www.chicagotribune.com/lifestyles/travel/ct-hemingway-northern-michigan-petoskey-travel-0702-20170613-story.html
I was interviewed about the young Hemingway for this feature story from Oak Park, IL: http://chronicleillinois.com/news/cook-county-news/hemingway-oak-park-graduation-party-celebrate-100-years/
The Twitter Roll
Hemingway News and Notes from All Over
A really fun discovery made in a collection of material in Key West: https://www.nytimes.com/2017/09/29/books/hemingway-first-story-found-in-florida.html
A previously unpublished Hemingway tribute to the Venetian isle of Torcello appears in Hemingway and Italy, a new collection of scholarly essays edited by my friends Mark Cirino and Mark Ott. Our visit to Torcello, including lunch at Locanda Cipriano and a tour of the basilica mentioned here, was a high point of the international Hemingway conference the two Marks chaired in 2014. Here's a piece they published at Huffington Post: http://www.huffingtonpost.com/entry/hemingways-ode-to-italy-published-after-70-years_us_59822f88e4b0fa1575fbce5d
Book critic Ron Charles in the Washington Post: https://www.washingtonpost.com/entertainment/books/on-hemingway-and-the-ideal-of-masculinity/2017/07/20/44c39fb0-6cc5-11e7-96ab-5f38140b38cc_story.html?utm_term=.d4f517161c26
The place where Hemingway spent many boyhood summers is putting up a statue: http://www.petoskeynews.com/news/local/youthful-hemingway-statue-to-be-unveiled-friday/article_0864136d-e1a7-5b98-a400-ed080968cf05.html
That time Hemingway went to Hollywood: http://www.latimes.com/books/jacketcopy/la-ca-jc-ernest-hemingway-los-angeles-20170713-story.html